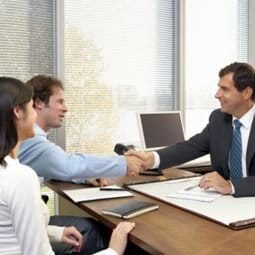 Financing for New Ford Cars in Woodland Hills
Vista Ford Woodland Hills is equipped to help you find the right car loan or lease solution for the vehicle you want to drive home. Our secret? Our team loves doing math to save you money. Long story short, that means you can spend more time having fun with your new car and less time worrying about how to pay for it.
If you're interested in seeing what Vista Ford Woodland Hills can do for you, be sure to fill out our online contact form today. It's the simplest way to get in touch with us, and we can quickly begin the process of finding solutions for you. Or, if you'd prefer to speak to us in person, you'll find us located at 21501 Ventura Blvd in Woodland Hills, California.
Apply for Financing
When it's time to select a new or used Ford model from our enormous selection, you'll have to figure out how you want to pay for it. If you decide to lease your vehicle or trade-in your current car or truck, you may not have to worry about financing; however, most car purchases involve a loan and payment plan of some kind. The first thing you'll want to do is check your credit score to ensure that you know what to expect when you apply for a car loan and financing. Use our Black Book credit estimator to get your official Equifax credit score.
The actual process of applying for financing is little more labor intensive, but it's all worth it when you're able to drive your new Ford car away from the dealership with a friendly payment schedule. To apply for financing with Vista Ford Woodland Hills, fill out the online application.
Leasing a New or Used Ford Car
We also offer a wide variety of leasing terms, so that you can have the car of your dreams without breaking the bank. Look through our catalog of used Ford cars and trucks or new Ford cars and trucks, and contact us to learn more when you see one you're interested in.
Trade-ins for New or Used Ford Vehicles
We also offer a variety of options for trade-ins, where you can leave your current car with us and drive a new or used Ford off the lot the same day. First, you'll have to get an estimate of what you can get for your trade. Bring it in to us and we'll have your vehicle examined and give you a valuation, or use our Edmunds online appraisal tool to get an idea of what to expect when you come to our lot for a trade-in.
Once you know what your vehicle is worth, you can find a comparable vehicle in our used inventory. Or, if you want to trade in your vehicle and pay on top of your trade for a new car, browse our new inventory. When you see a vehicle that fits your needs, contact us and fill out a financing application.
 Questions about financing your new vehicle? Contact us today!